It is possible to get the best results by cheating the system.  However there is more to success than just the result. People are judged on other things, their values, their previous decisions, their credibility. Integrity is an often used word. What does it mean?
Stephen Covey picks out integrity as an essential element of character. For him, integrity is defined as 'the value we place on ourselves'. Clearly, however, if we value one aspect of ourselves (e.g. personal success) above everything else we could get a skewed understanding of personal integrity. As John Donne said in the 1600s, 'No man is an island'. We have to value ourselves in a rounded way. A person who achieves success by deceit needs to understand that when discovered the deceit erodes other's perception of the success – and that being the case, the very deceit in the first place should erode that person's own perception (so should discourage them from short-cutting or cheats).
Extreme examples are easy to pick out. Cyclist Lance Armstrong famously held his entire team in the thrall of his doping cheats (and, at the rawest level, you could argue that the whole team benefitted from his success). Armstrong appears still to be in self-denial about his deception, others less so. Jutin Gatlin, the Olympic sprinter, was banned twice for drugs offences, yet continued his career (within the international rules of short term competition bans). However return-to-competition rules aside, his achievements since returning and his credibility as anathelete are questioned by many in the sport.
In the world of work it is rare for performance enhancing drugs to be the 'cheat' of choice. But can we tolerate other short-cuts or attempts to climb the slippery pole? Withholding information, lack of collaboration, criticism behind people's backs – all to help 'self' at a cost to others in our team? This is a win-lose mentality, reflected in win-lose behaviours.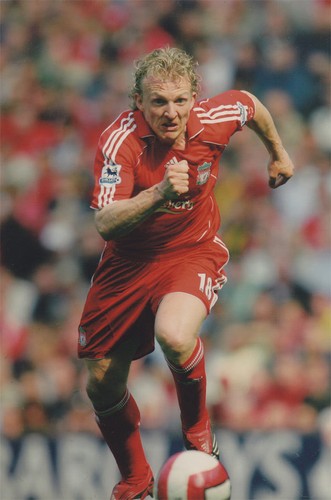 Fortunately, there is another more positive side to things. Some team members are valued for bringing a work ethic, a collaborative spirit or set of values which enhance the team. In sport Dirk Kuyt, the Netherlands footballer would be a good example. His international career has seen him play as a centre forward, a midfielder and, at the Brazil World cup, as a defensive player. His work rate in all positions was unquestionably high. He was prepared to take on whichever role was required for the sake of the team. It is no suprise that, despite Kuyt leaving my son's favourite football club in 2012, the player still remains one of his favourite and most inspiring sportsmen. Few professional footballers maintain that type of loyalty with young teenagers!
When people think of us at work in a few years time, what will they be thinking. Will we be seen as a Dirk Kuyt or a Lance Armstrong? And which do we think would be better?
Reading:
Covey, S. (1989) 7 Habits of Highly Effective People, Simon & Shuster, New York, NY.