Our ASSA and Physics with Astrophysics degree programmes prepare our students for a wide range of career paths. We're delighted to share some of the thoughts and experiences of some of our recent 2021 Kent graduates:
Diandra — BSc (Hons) Physics with Astrophysics
I originally chose Kent for two reasons: the beautiful campus and the combination of study physics with astrophysics. As a mature student, I had often heard alumni talk about the great study/life balance offered at the university and was excited to get out of the city for a while to focus on building on a life-long passion of mine.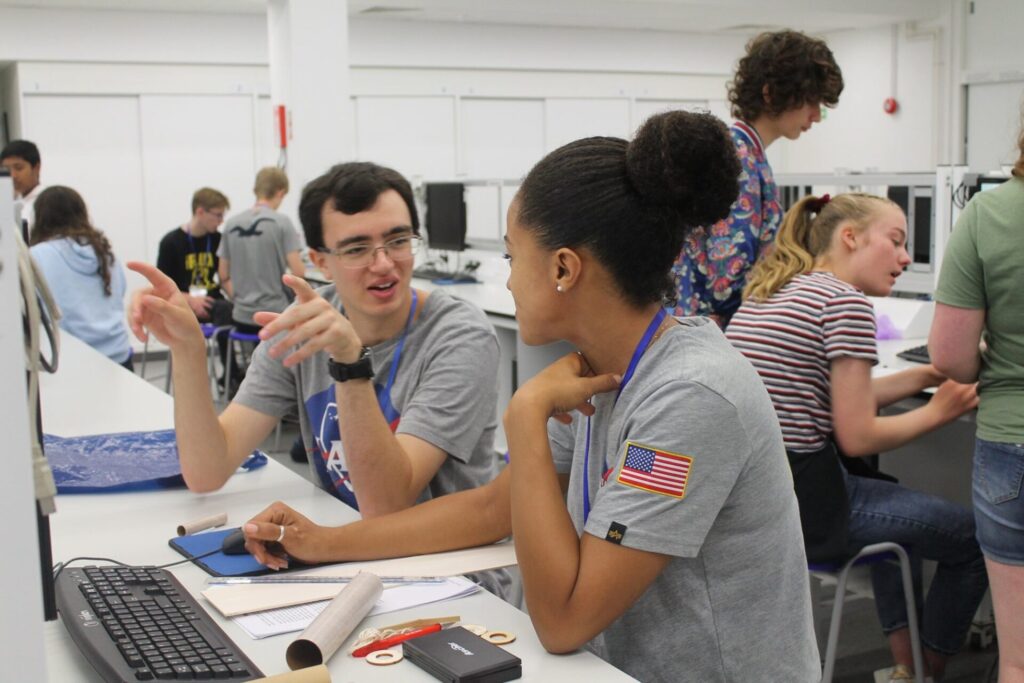 Once an MPhys student at Kent, I became aware of the amazing faculty and research on offer. As a first-year student, I interned with the Applied Optics Group and participated in summer programmes such as Space School. In my second year, I signed up to work with the CAPS research group where students could participate in Beacon Observatory observation nights alongside master's and PhD students. Finally, during a pandemic ridden third year, I thoroughly enjoyed and appreciated the ability of the staff and university to understand the struggles students faced with online learning. Overall, we received high-energy engaging lectures that alongside the continued support of my academic advisor Dr. Silvia Ramos and lecturer Dr. Michael Hughes I managed to thrive and succeed.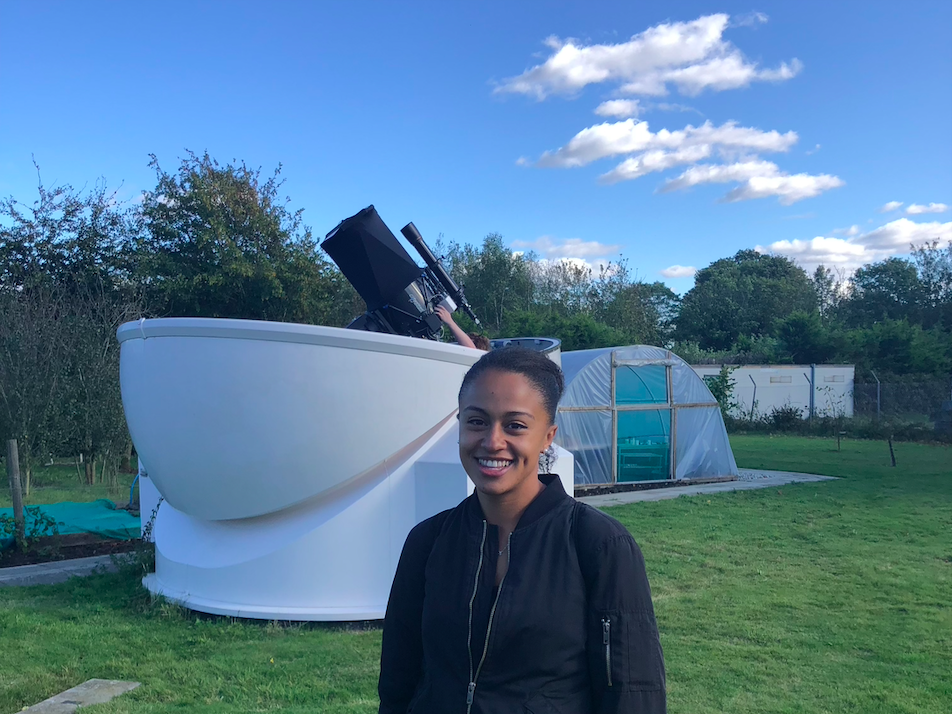 This year, I decided to leave Kent to follow my passion for the applied side of physics: engineering. I will be completing my master's degree at the University of Southampton with a focus on propulsion and engine systems engineering. My goal has always been to work in the private space exploration industry and after much inspiration from CAPS online lectures and talks with Professor Nigel Mason I am more inspired than ever to build the machines that will get us to Mars!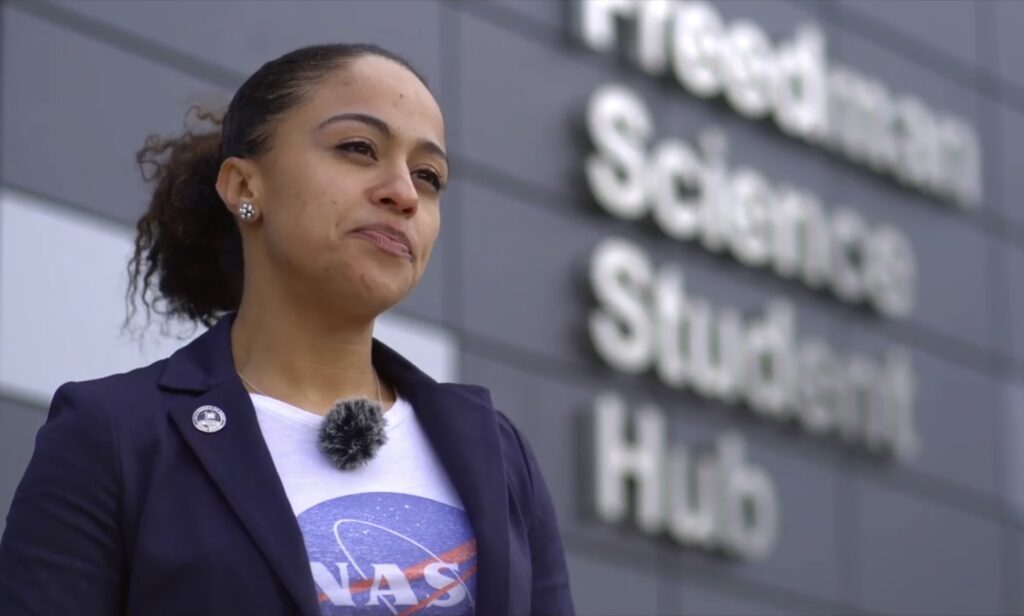 Allysse — MPhy (Hons) Astronomy, Space Science and Astrophysics
I chose to take the MPhys Astronomy, Space Science and Astrophysics course at Kent because it was completely unique and ticked all the boxes for what I wanted out of university. The course was very interesting and exciting, the teaching staff were great, and I met so many wonderful people at Kent that helped make it the best 4 years I could have asked for.
I was able to get involved with so much, from joining lots of societies, being on committee for UKC Dodgeball and the Amateur Rocketry Society, volunteering off campus, networking with alumni, and working as a Student Ambassador representing the university. In my first year I was given support to find a job using the university Jobshop services, and also found a summer placement with In2scienceUK through the links Kent has with SEPNet.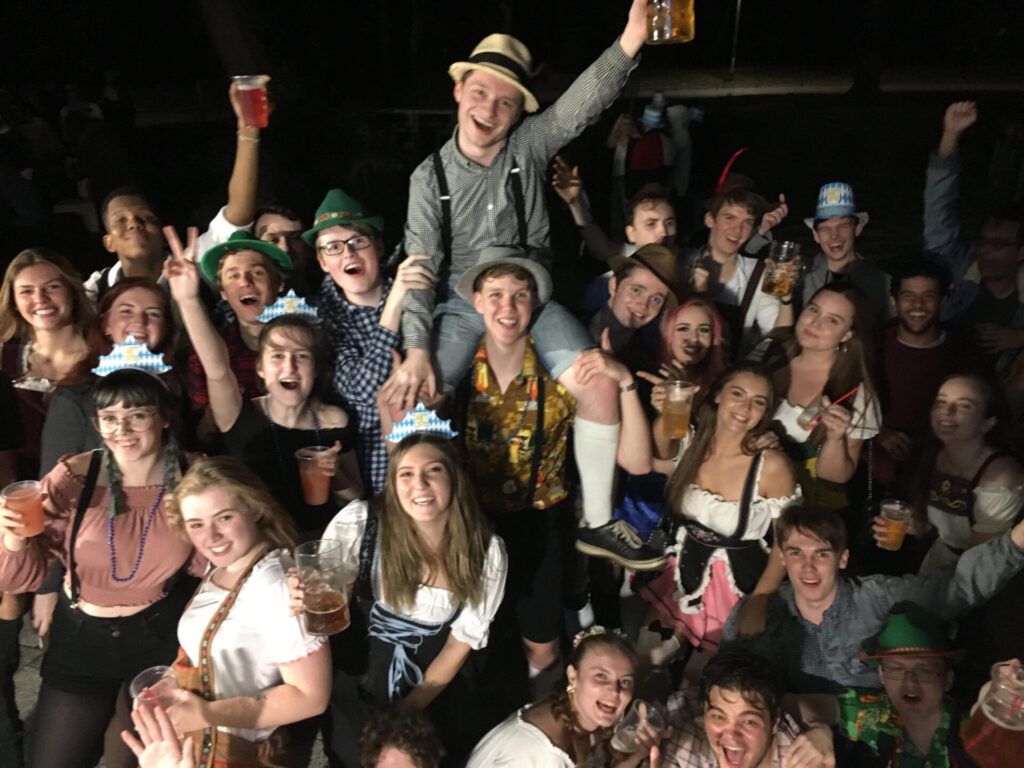 Whilst my masters year had the unfortunate timing to be during the Covid-19 pandemic, I received great support from my supervisor Professor Nigel Mason, and was still offered incredible opportunities including helping to organise the PLANCKS 2021 preliminaries (held virtually at Kent), and undertook a summer placement after completing my degree in connection with the university and Europlanet (which based at Kent).
I have now moved to the Netherlands for a year to work for the European Space Agency at ESTEC as a Young Graduate Trainee for School Didactics in the Space Exploration Area. I'm super excited to get started in my career and see where my degree will take me next, and very grateful to everyone at Kent who helped me to build the knowledge, skills, and confidence to get me where I am today.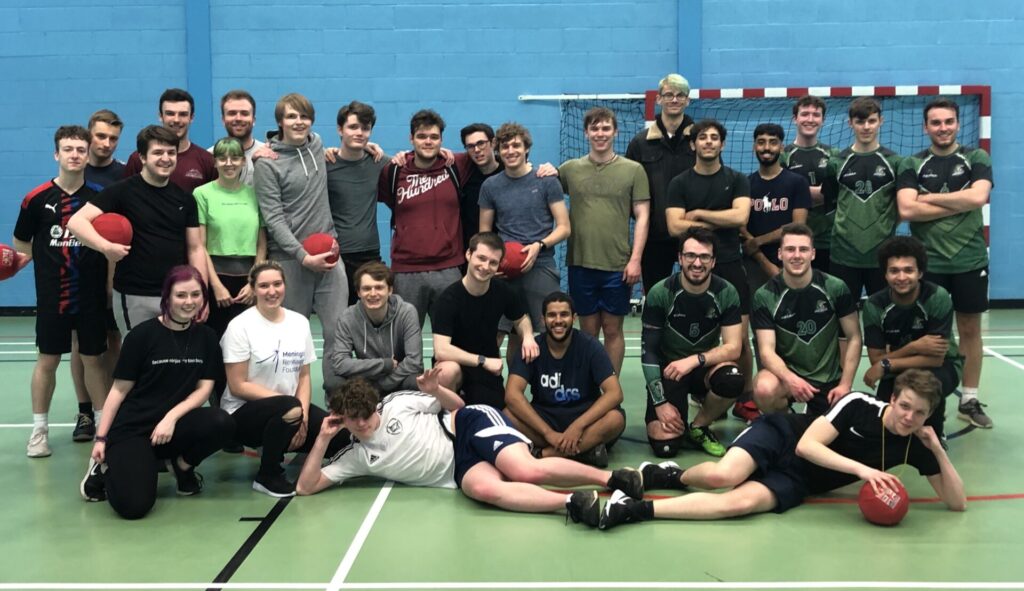 Molly — MPhy (Hons) Physics with Astrophysics
I chose to come to Kent as I loved the course they were offering and personally, I was looking for a course that offered a foundation year and so the combination was perfect. After visiting the campus on an open day, the scenery, location and layout of the campus, along with Canterbury itself, really sold it to me!
Overall I have really enjoyed my time here and I feel my course has prepared me well for the career path I have chosen by making sure a large range of topics are covered, whilst also giving me a strong background in Astrophysics. A lot of the lecturers are passionate about what they teach and are encouraging and engaging, which really took the experience to the next level. As for societies and outreach, there is such a wide range to choose from that ensures that you won't be short of things to do or places to make friends. Whilst this is one of the more intense degrees you still have time for fun, I was able to join the Cricket team and the Physics society, become an ambassador for the school and take part in peer mentoring.
Having completed my MPhys Physics with Astrophysics degree this year I am now due to start my PhD specialising in Star Formation at the Max Planck Institute for Astrophyscis (MPIA) in Heidelberg this September.
Thomas — BSc (Hons) Astronomy Space Science and Astrophysics
When I left school in 2018, I had very little knowledge about how the physics world really works. I came to the University of Kent not knowing what to expect, and worried about finding my feet academically. Those concerns quickly evaporated, however, and I became increasingly confident in my abilities thanks to the outstanding support and guidance of the teaching staff in SPS. On a personal level, Kent transformed astrophysics from an interest into a passion for me.
The main reason that I chose to come to Kent was the specialised nature of the Astronomy, Space Science, and Astrophysics course. The focus on the real-world application of the things we were learning about made the learning experience even more valuable than just learning the theory. The Spacecraft Design and Operations module (PH508) in the second year showed exactly how calculus and basic mechanics translated into the design of a real rocket. Every new module at Kent seemed to build on earlier knowledge, and felt as if I was really establishing a foothold into astrophysics. I feel confident that the ASSA course has not only taught but has also refined my scientific practices. Lab modules are tailored to learn real-life techniques used in laboratories and observatories across the world. A data analysis module in year 2 (PH512) taught us to use real software, which astronomers across the world use in their observations.
When the time came to consider my future at the start of the 3rd year, the SPS careers service proved invaluable. The careers advisor, Anna Rye, helped me draft my personal statement and refine my academic CV during the application process for the International Space University. When I was asked to attend an interview at short notice, and no practice interview slots were available, Anna was more than happy to pencil me in for one on the same day. In drafting my application essay, all of the academics in SPS that I asked were incredibly helpful in giving further feedback, even over the weekends – and the same goes for general queries about the course content. I was fortunate enough to be accepted onto the ISU's Masters in Space Studies programme, and I owe huge thanks to my lecturers and the whole SPS team for that (more details about careers support available can be found here).
I've had a fantastic time at UKC, and I can't wait to apply everything I've learnt here to my Masters studies. SPS and Kent will always hold a special place in my heart, and I will certainly be keeping in touch with my lecturers and peers!"