AHRC-funded PhD student John Kegel is impressed by the work of ethnomusicologist Hugh Tracey
In the 1950's Hugh Tracey (1903-1977), who grew up in Southern Rhodesia, travelled across sub-Saharan Africa, usually with a caravan filled with recording equipment. His goal during these wanderings was to record African music for posterity and in this he succeeded magnificently. Ranging from the drum groups of the Court of the Mwami in Rwanda to Bulawayo Jazz, Hugh Tracey managed to collect a wide array of music and African stories which are now readily available on CD or on-line.
Of the two CDs reviewed here 'The Bird of the Valley' was downloaded from the internet, whereas 'Forest Music' is from the recently re-mastered set of Hugh Tracey CDs released by SWP records. In Bird of the Valley Tracey reads a number of short stories – about five minutes each – of the Karanga people of present-day Zimbabwe translated into English. He turns out to be not only an ethno-musicologist, but also a wonderful story-teller, who easily leads the listener into Africa. Most stories echo the warnings of childhood: don't follow strangers ("The Sisters and the Lion Men") and don't lie ("Rabbit and Tortoise"). Others are more philosophical, but all carry a message that gives a unique insight into Karangan culture and mind-set.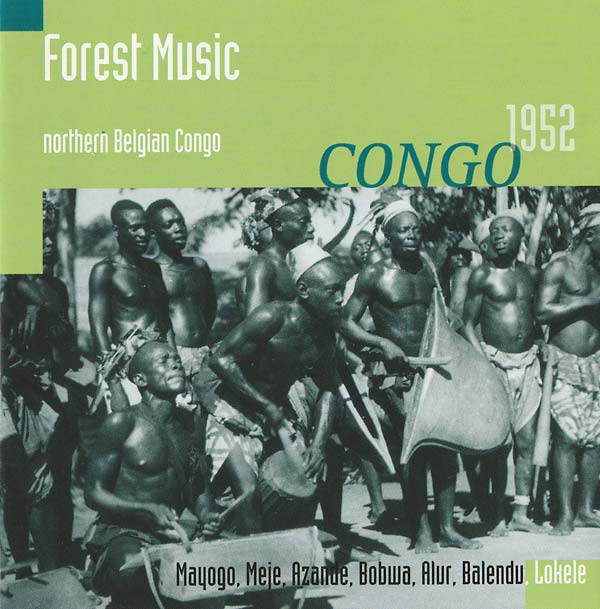 'Forest Music' might be difficult for the non-professional western ear to adapt to at first, but those who persevere will be richly rewarded by its striking music. The CD is primarily made up of drum and vocal pieces, sung by both women and men, for different occasions, including celebrations. However, for me, the pièce de résistance is the last track, "Talking Drums of the Upper Congo". Here, Hugh Tracey explains how drums are used to communicate across large distances between the Lokele villages of the Upper Congo. The setting is incredible: we hear the wind rustling in the background as the Rev. W.H. Ford translates a message from English into drum language, which is then played by a Lokele drummer. Although most of the music was recorded outside, environmental factors do not influence the music in a negative way, which is a tribute to the skills of both Hugh Tracey sixty years ago and Michael Baird of SWP records today.
Music is one of the most emotionally and culturally expressive mediums of communication and I cannot sufficiently recommend the music recorded by Hugh Tracey to any historian interested in Africa.
Links:
Hugh Tracey shows his collection of African instruments:
The SWP website: